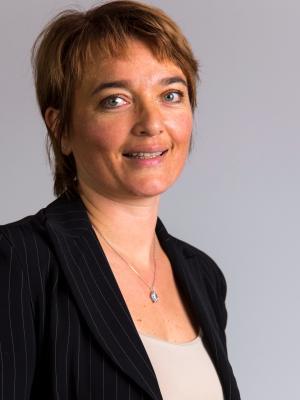 Stéphanie Bonnet
COMMUNICATIONS OFFICER
The Forêt Investissement team
| | |
| --- | --- |
| Since August 2014 | Writer for Forêt Investissement |
| Since June 2009 | Runs Assistance Développement Services - Content & Coordination |
| 2008-2009 | Secretary to the head doctor – Medical inspection service |
| 2007-2008 | Course for the CAPES teaching certificate in literature (adult education) |
| 2006-2007 | Management assistant in the construction sector - Clermont Fd |
| 1999-2004 | Director of the Maison de l'Aveyron - Paris |
| 1998-1999 | Communications Officer, DRAC (regional cultural affairs directorate) Bourgogne |
| 1997 | Doctorate-level degree (DESS) in Political Communication and Local Coordination - Paris I university, Panthéon Sorbonne |
| 1996 | Degree in literature and Degree in Information & Communication - Paris X university, Nanterre |
Language: French
Communication, a career choice
From Stéphanie Bonnet's résumé, it is clear that is she is fascinated by communication and literature.
After literary studies, she embarked on a career in communication – corporate communication to be more precise. She started working with the regional cultural affairs directorate (DRAC) in Clermont-Ferrand and Dijon, then became director of the Maison de l'Aveyron in Paris, where she was involved in institutional communication and press relations. It was her role to promote the Aveyron département in Paris. The networks of Aveyron associations and the département's culinary reputation helped her build up a very respectable press book.
Working with SMEs
She returned to Auvergne in 2005 where she started working as a management assistant in various SMEs. Stéphanie identified a need within these small businesses and set up Assistance Développement Services in 2009 to offer a range of outsourced services. From administrative assistance and commercial support to communication services, she soon built up her clientele.
Writer for Forêt Investissement
Stéphanie first came across Jean-Philippe Roux and Forêt Investissement in 2014. She offered to provide the content required for the company's website. She comes from a family of farmers with a keen concern for the natural world and she soon felt at home working on the topic of the forest.
A strong relationship of trust has been built between the members of Forêt Investissement and Stéphanie over the past three years or so. In fact, Stéphanie now also works as Communications Officer for the company as it turns towards the international market.
The realm of the forest is vast and encompasses an infinite number of topics, so Stéphanie has plenty of work ahead with Forêt Investissement!