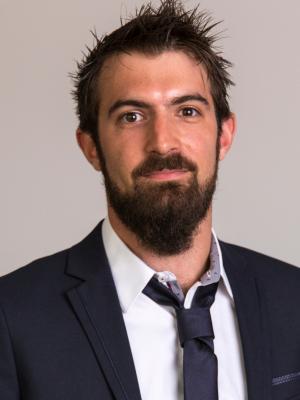 Simon Coudon
LEGAL OFFICER
France/International
The Forêt Investissement team
| | |
| --- | --- |
| Since 2017 | Legal officer: forestry law, rural law & taxation – Forêt Investissement |
| 2015 – 2016 | Real estate files management, notary office |
| 2015 – 2016 | A graduate from the Institut of "Métiers du Notariat" - Clermont-Ferrand |
| 2014 – 2015 | Vocational degree in the notarial professions, Clermont-Ferrand |
| 2012 | Degree in economic and social administration - Clermont-Ferrand |
Languages: French/English/Spanish
A recent graduate in the notarial profession from the Institut des Métiers, Simon Coudon is a fully-trained legal specialist.
A technical specialist qualified in forestry law
Simon comes from a rural background and combined his legal studies with practice in the field. He thus gradually specialized in the property sector.
Having mainly worked in offices on the outskirts of towns, he soon took an interest in the specifics of very technical rural law.
He completed his degree in late 2016 and came naturally to Forêt Investissement, where he is able to draw on his knowledge of rural law while gradually developing a more international outlook. Forestry law is a specific legal branch, which is not often taught. Simon's know-how is therefore quite rare, both in academic and professional circles, so his position in the company is a strategic one.
Law focused on the forest
The young legal expert joined Forêt Investissement in January 2017 to take charge of the legal department and oversee the drafting of preliminary sales agreements while ensuring management and follow-up of cases that require the involvement of a notary.
Simon is very thorough and keeps a keen eye on developments in legal texts. He is a key contributor to all cases taken on by Forêt Investissement.
A legal department with an international outlook
Now firmly focused on the international market, Forêt Investissement's legal department aims to inform and reassure investors about the legal issues involved in when making a real estate investment abroad.