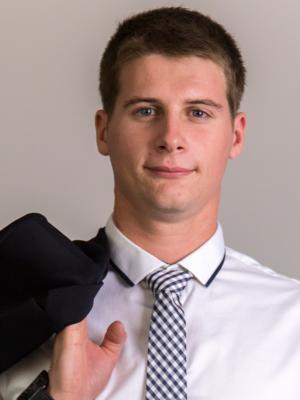 Pierre-Louis Fayet
SALES ENGINEER
FOREST TRANSACTIONS AND VALUATIONS

France
The Forêt Investissement team
| | |
| --- | --- |
| Since September 2017 | Sales Engineer – Forêt Investissement |
| Jan-Sept 2017 | Sales engineer - Lalliard Bois - Albertville (responsible for wood procurement) |
| 2016-2017 | Vocational degree in forest and wood product management and marketing - Valence |
| 2014-2016 | Advanced technical diploma (BTS) in forest management - Ecole Forestière - Meymac |
Member of the 'Sylviculteurs de la Montagne Thiernoise' group
Language: French
Sound forestry experience
Pierre-Louis Fayet is a young sales engineer who already has strong experience in forestry. He comes from a family of forest owners and caught the bug for silviculture and hunting at a very young age.
He studied forestry activities and forest management, completing his education with a degree specialized in the wood business.
Pierre-Louis also completed a number of internships during which he acquired some sound professional experience. He started in a nursery and doing forestry work, then moved into forest management and finally discovered the realm of forest production through lumber procurement.
From the sawmill to lumber sales and negotiation, Pierre-Louis has experience in both supply and demand, working alongside industrial concerns guided by consumer requirements. He has broad experience of companies in the wood sector and thus a global vision of the field.
Pierre-Louis draws on this experience to advise his clients looking to buy or sell a forest. From plantation to deriving value from the forest, to its maintenance and management, Pierre-Louis is able to answer the full range of questions that forest buyers and sellers often face.
One pastime: hunting
Pierre-Louis has been hunting for a number of years, and is able to spot a forest that is ideal for this pursuit. He is thus able to consider both the hunting and forest production approach.
Pierre-Louis Fayet, excellent relationships in the timber sector
Pierre-Louis Fayet has forged some excellent relationships in the timber sector and works all over France.