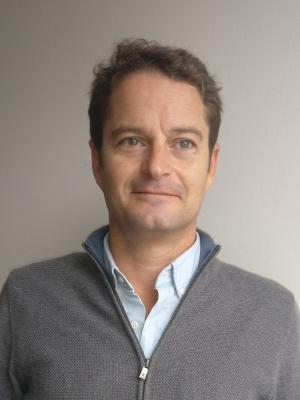 Francisco Ramos
COMMERCIAL MANAGER
Iberian Division
The Forêt Investissement team
| | |
| --- | --- |
| Since 2018 | Representative for Forêt Investissement in Portugal and Spain and Marketing, Commication and Strategy Consultant |
| 2013-2017 | Marketing Director – RCI Bank and Services, Portugal |
| 2017-2013 | Marketing Manager – NISSAN Ibéria, Portuguese division |
| 2005-2006 | Marketing and Communications Manager – NISSAN Portugal |
| 2005 | Area Manager, Sales Department – NISSAN Portugal |
| 2003-2005 | Business Manager, Sales Department, Renault Portugal |
| 2000-2003 | Product Manager for the Marketing Department, Renault, Portugal |
| 1999-2000 | Marketing Coordinator Electrical Goods Department – Robert Bosch |
| 1997-1999 | Product Manager Electrical Goods Department – Robert Bosch |
| 1996-1997 | Marketing Department – Sofinloc, financial institute, Portugal |
| 2010-2011 | INDEG/ISCTE - Masters in "Sports Marketing and Management" |
| 1995-1996 | ERASMUS Exchange with France Nice Business School Masters in Management |
| 1991-1996 | Diploma in Business Organisation and Management – Higher Institute of Labour and Business Sciences, Portugal |
Languages: Portuguese, English, French, Spanish
Forty-five year old Francisco Ramos has gained considerable professional experience occupying top positions in both Marketing and Business, in various sectors including automobile and finance.
A "top-speed" career
Francisco Moraes Pereira Ramos certainly didn't waste time professionally, occupying positions of responsibility in major multinational companies such as Nissan, Renault and Bosch.
After obtaining a diploma in Management (finalized in France and followed by a Masters in Sports Marketing and Management) when he was 23, he joined the Marketing Department of Sofinloc, a Portuguese financial company. He was Budget Manager organizing promotional campaigns and events and was in charge of sales programs and market analysis. He was also in charge of training programs.
When he as 24, he joined the Electrical Appliances Department of Robert Bosch. He was Product Manager for two years. He then became coordinator of the Marketing team: advertising, promotion, prices, sales reports.
In 2000, he joined the Marketing Department of Renault's Portuguese branch. He was responsible for Twingo, Clio, Espace, Velsatis and Avantime. In 2003 he became part of the Network Development Department and was in charge of European regulations: audits, action plans, conclusion of contracts and establishing corporate plans for the network's dealers and agents.
In 2005, he joined the Sales Department of Nissan Portugal as Area Manager. From 2006 to 2013, he was Marketing Manager for the branch.
From the end of 2013 to 2017, he occupied the position of Marketing Director at RCI Bank&Services.
Expertise that would benefit Forêt Investissement.
Today, Francisco Ramos has founded his own company covering several factors:
Representing Forêt Investissement in Portugal and Spain

Colla

borating with the Lisbonlmmo estate agency at business and marketing level

Marketing, Communication and Strategy consultancy for several organizations.
With a passion for traveling, cooking, sports and photography, this jack of all trades, in all fields that he comes into contact with, loves socializing with a good glass of Portuguese wine. Expertise and simplicity are what define this natural communicator.