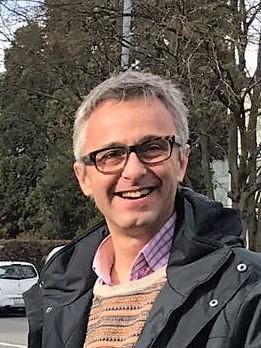 Charles de Reinach
FORESTRY CONSULTANT
Eastern France & Quebec
The Forêt Investissement team
| | |
| --- | --- |
| Since 2017 | Forestry consultant for Forêt Investissement |
| Since 2014 | Cabinet Leforestier, forestry management - Eastern France |
| Since 2014 | Independent fishing and hunting guide, private firm, KENAUK NATURE, Montebello, Quebec |
| Since 2004 | Technical Director, Parc OMEGA, Montebello, Quebec |
| 2012 | Executive and company management course, HEC Montréal |
| 1997 – 1998 | Advanced technical diploma in Agriculture (fruit growing) |
Languages: French/English/Spanish
Charles de Reinach has several strings to his bow: in fact, making bows is one of the favorite occupations of this avid hunter and fisherman!
His range of expertise means he is a real asset for Forêt Investissement.
Between France and Canada
Charles has been hunting with guns for more than 20 years and has a keen interest in fauna and flora, and in the legislation on forestry and hunting activities. He is also a forest owner in Alsace, in Eastern France. He produced the 'PSG' forest management plan for the estate, which has been in his family for generations.
Charles was raised on a rural agricultural and forestry property and grew up with an understanding of forestry work and logging.
Since the age of 13, he has spent eight or nine months a year in Quebec and the rest of the time in France. He has also set up his own business through which he carries out various forestry works.
In charge of natural spaces in Quebec
In Quebec, Charles is in charge of natural spaces and their development. As the Technical Director of Parc Oméga in Montebello in Quebec, which counts 60 employees and 220,000 visitors a year, he is in charge of operations and of the staff in charge of the animal herds (herd management, feeding, animal health, acquiring new animals, etc.).
He is also a fishing and hunting guide, and a guide for the wild black bear observation activity on the 27,000-hectare private hunting and fishing estate, Kenauk Nature.
Previously, in France, he was a managing partner in a company involved in fruit growing, fish farming, forestry, boarding stables, the processing and marketing of smoked fish and in the salting business.
More than qualified to propose some exceptional properties!
Thanks to the network of relations formed during his professional and leisure pursuits and on his travels, Charles has a real flair for finding exceptional properties in France and Quebec.