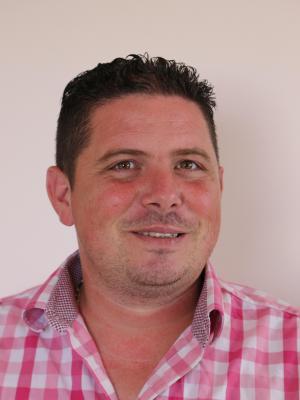 Benjamin Zimmer
HEAD OF HUNTING AFFAIRS
Grand Centre France
The Forêt Investissement team
| | |
| --- | --- |
| Since 2018 | Forêt Investissement |
| 2017 | Sales Representative, shooting simulator trainer Managing partner of Esprit Sauvage (Hunting Tour Operator) |
| 2016 | Estate manager, hunting estate in Sologne |
| 2014-2015 | Manager of 'Chasse Conseil' (Foecy) |
| 2012-2014 | Forestry Management Bauges massif hunting reserve (74) |
| 2010-2012 | Hunting Manager for an estate in the Moselle area (57) |
| 2008-2010 | Head of Hunting Rambouillet Presidential Estates(78) |
| 2006-2008 | Hunting reserve hunting & forestry worker (74) |
Making a job of a passion
Since he was a child, Benjamin Zimmer has always been observant, seeking to understand the world around him, in particular its geography. It is in the field at the bottom of his garden that he observes hunting, as a natural scene.
Understanding what motivates hunters, their territory, the land that is home to the game, different species and the ecosystem: this is what drives this young man in his forties, who is aware of, and open to, his hunting surroundings.
Background
It all began in Seine-et-Marne with a BT in Agriculture. When he was 25, after a few years' experience as a geotechnician in soil analysis, then in real estate, Benjamin Zimmer decided to further his education and turn his passion into his job. Consequently, hunting and forestry became his two main areas of expertise.
He started his career in the hunting sector thanks to a work-study BTA (Agricultural Technician Qualification) in the Jura area, in the Massif des Bauges ONF hunting reserve in Haute-Savoie. The diploma that he obtained enabled him to manage both wildlife and forests.
Nonetheless, hunting is his specialty.
A first presidential experience
From 2008 to 2010, Benjamin Zimmer had the honor of working for the Rambouillet Presidential Estate, in a management position. A rich and instructive experience that helped him to expand his network of professionals.
Then, from 2010 to 2012, he was hunting manager on a major 2500-hectare hunting estate in the Moselle area.
From 2012 to 2014, he returned to the ONF in Annecy as forestry manager. His main tasks included forestry work, developing forest species and project organization.
In 2014, he finally achieved what he had been planning for a long time in founding his company 'Chasse Conseil'. His company organizes hunting grounds and 'high-end' hunts. He is also a hunting equipment and clothing merchant. He therefore offers a comprehensive panel of hunting-related services.
Following time as a warden in a private hunting estate in the Sologne area, he looked to more commercial functions and for a time managed a shooting simulator for the 'Coureur des bois' armory.
In 2016, he finally invested in 'Esprit Sauvage', an international hunting tour operator where he was also a guide and a manager for France.
Specific training courses
Training programs that Benjamin Zimmer has followed and validated include archery, hygiene and venison, private warden modules 1 and 2, trap laying, hunting guide and blood-trailing, first aid for wounded animals (ATHENA), leader for controlled licenses (ONF), and game management inspection.
Expertise that all benefits Forêt Investissement.
While a hunting and forest enthusiast, Benjamin Zimmer is no less a communicator. Human relations and network building have driven him for many years. His considerable experience has enabled him to establish links and associate complimentary interests.
Today, Benjamin Zimmer hopes to bring his expertise and professional experience to Forêt Investissement in order to develop his view of hunting with an Agro-Forestry-Hunting balance.
'I know my territory, which is basically France, really, really well. My goal is to maintain a balance between wildlife, agriculture and the forest, My reason for hunting is also to help control numbers and only hunt prolific species such as wild boar.
As a sales agent for Forêt Investissement, Benjamin Zimmer can give advice and has an expert view of hunting across territories including Ile de France, Brenne, Sologne, Gâtinais and Beauce areas, not forgetting the Champagne and Berry regions up to the edge of the Massif Central.
Forêt Investissement is a melting pot of all my experience and knowledge. It enables me to use all of my skills and my network.
A Hunting Hub
Benjamin Zimmer is a genuine expert and is available to advise you on the sale or purchase of hunting estates. He can help you bring added value to your territory and estate.
With time, Forêt Investissement is looking to develop hunting rentals, sales and consultancy.