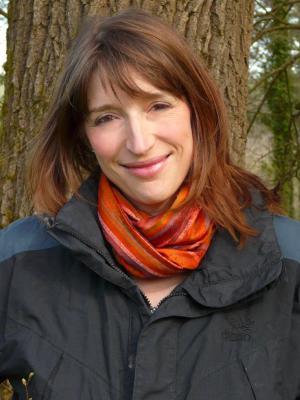 Susanne Braun
FORESTRY ENGINEER
France, Nouvelle-Aquitaine, Auvergne Rhône-Alpes, Occitanie
Partner of Forêt Investissement
2013 to present day
Director of the Avenir Forêt forestry group
Since 2005
Member of the Hanns-Seidel-Stiftung Foundation
Member of the German foresters association (Deutscher Forstverein)
Member of the Bavaria forest owners union
2009
Master's in Forestry Management and the Timber Industry, specialized in tropical rainforests. University of Munich/AgroParisTech ENGREF, Montpellier
2009
Master's in Forestry Science – University of Munich
Languages: French/English/German/Spanish
From the lecture hall to the forest
Suzanne Braun has diplomas from both Munich University and the AgroParis Tech ENGREF Institute in Montpellier. She is specialized in forestry management and exploitation, the management of protected areas and in the inventory and analysis of forest biodiversity. Qualified in ecological engineering, landscaping and ecotourism, she is genuinely passionate about the relationship between forest and environment. She is able to manage a project and a team. She applies the principles of ecological forest management in her botanical practice. She is particularly knowledgeable in mosses, fungi, and edible plants.
She is also skilled in training and knowledge sharing and even worked as a German teacher in junior and senior high schools in 2014.
AVENIR FORÊT

Susanne is now co-director of the Avenir Forêt forestry group, managing almost 200 hectares of forest since 2013. She also takes care of the forestry group's administration.
Previously
In 2009, she began a three-year stint as a project coordinator at Eco-Consult, an engineering firm specialized in international cooperation. She designed, organized and coordinated seminars as part of the partnership between GIZ (German cooperation body) and RIFFEAC (network of Central African environmental and forestry training institutions).
With courses in topics ranging from forestry certification to climate change in Central Africa (Cameroon), she honed her expertise in the transfer of forestry knowledge.
She rounded off her training with a series of internships as a research engineer working on the issues faced by stakeholders in deforestation, as a botanical or mycology researcher, and as a forestry consultant in Madagascar, Guyana and Germany.
Her many achievements include the complete redevelopment (marking, logging, planting, access and camping area) of a 20-hectare forest on an ecotourism site in Aurillac, where people can come and discover the forest ecosystems.

Publications:
(2012), 'Analyse sur les besoins en emploi-types stratégiques du secteur forêt-environnement en Afrique Centrale (région COMIFAC)', Susanne M. BRAUN (GIZ)

(2011), 'Collecte de cursus universitaires des institutions de formation forestière et environnementale en Afrique Centrale', Susanne M. BRAUN, Pierre Demougeot (ECO Consult, GIZ)

(2010), 'Eine Parkanlage als Lebensraum für holzbesiedelnde Pilzarten' Susanne M. Braun, Alexandra Nannig, Markus Blaschke • Bayerische Landesanstalt für Wald und Forstwirtschaft (LWF), Jahrbuch der Baumpflege 2010. (Mycological analysis of different beech and oak forests)

(2009), 'Vegetations- und Strukturdynamik von Tieflandbuchenwäldern Deutschlands – Ein Zeitvergleich bei unterschiedlicher Nutzungsintensität', TUM, Lehrstuhl für forstliche Geobotanik. (Vegetation dynamics and structures of beech forests in Germany. A dynamic comparison according to density of use).

(2008), 'Akteur-Analyse zum Entwaldungsprozess an der Ostküste Madagaskars', Projekt REDD-FORECA, GTZ, Suisse Intercooperation, vTI Hamburg, Universität Antananarivo Madagascar. (Analysis of stakeholders in the deforestation process on the east coast of Madagascar).
ABOUT AVENIR FORÊT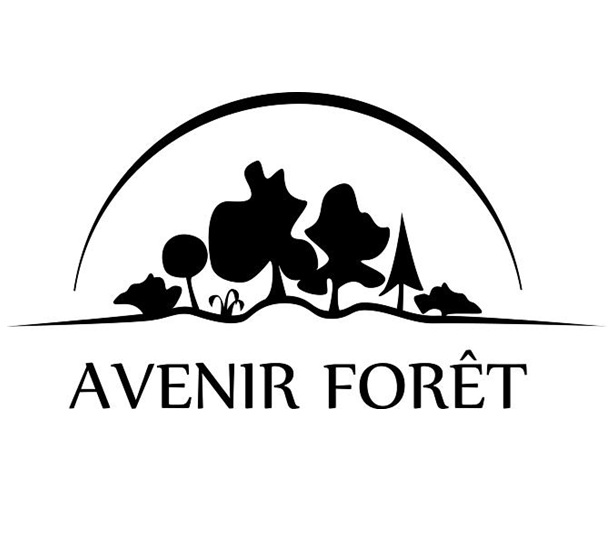 The Avenir Forêt ecological forest group was founded in 2013 and manages corporate assets of €1,500,000. Susanne Braun and Pierre Demougeot, a couple of Franco-German forestry engineers, jointly manage almost 200 hectares of diversified forests.
Based in the region of Brive, Avenir Forêt operates within a 150-km radius, doing business in the sectors of Limoges, Aurillac, Cahors, Périgueux and Ussel. Avenir Forêt looks for forests to buy in this territory with the aim of exploiting them in a respectful manner, in harmony with nature (uneven-aged stand).
As an independent forestry management agent, Avenir Forêt also advises private individuals.

Since 2013, Avenir Forêt has placed its trust in Forêt Investissement, selecting forests that match its specifications from the company's portfolio.