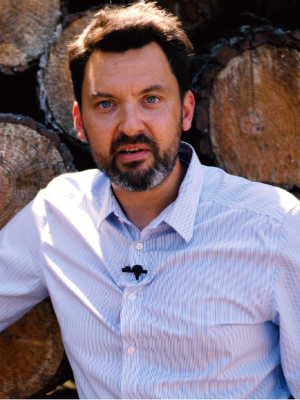 Julien Schiffner
FORESTRY MANAGER CRÉDIT AGRICOLE
France, Nouvelle Aquitaine
Partner of Forêt Investissement
| | |
| --- | --- |
| 2011 to present | Forestry Manager – Crédit agricole |
| 2008 to 2011 | Head of Agriculture and Forest Cooperative Sector Sud Atlantique |
| 2002 to 2008 | Sales Representative Agriculture and Forest Cooperative Sud Atlantique |
| 1999-2002 | Forestry Management/Advisor Agriculture and Forest Cooperative Sud Atlantique |
| 2000 | BTSA Forestry Management, Forest and Forest Resources Management |
| 1999 | BTSA Sales Engineer Wood & Logs/Wood and Wood Product Science |
Specializing in forestry projects
In charge of developing the forestry and wood sector within the Aquitaine Regional Bank of the Crédit Agricole, Julien Schiffner also has the role of creating and setting up insurance, specific savings and financing solutions for forest estate owners.
He ensures the growth and promotion of a network of contacts/forests across the territory of the Aquitaine Regional Bank. He carries out valuations for the Aquitaine forestry and wood sector as a whole, while bringing a macro-economic and strategic vision.
Julien Schiffner is the national forest referent within the Crédit Agricole Federation of Regional Banks of Crédit Agricole SA.
Project management, commercial strategies and the mechanics of banking are no secret to him. Julien Schiffner has managed to combine his skills in forest management making him the perfect interlocutor for any forestry project in Nouvelle Aquitaine.