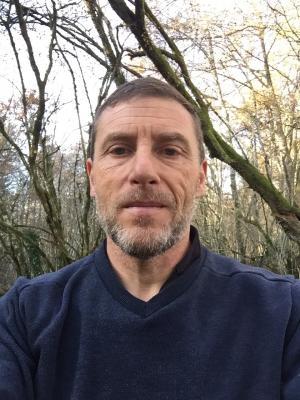 David Puyraimond
FOREST MANAGER
France, Auvergne and Limousin
Forêt Investissement partner
| | |
| --- | --- |
| 2013 | Professional forest manager |
| Since 2005 | Independent forestry technician/Forestry asset management |
| Since 1995 | Teacher on the Advanced Technical Diploma (BTS) in Forestry Management at the CFA apprentice training center - Aurillac |
| 1993 | Forestry Technician at AFOCEL Sud-Ouest (forest cellulose association) |
| 1993 | Advanced technical diploma (BTS) in Agriculture – forestry production (Ecole Forestière - Meymac) |
| 1991 | Agricultural Technician Diploma Agriculture and Breeding (Agricultural college, Neuvic) |
| 1989 | BEPA (vocational diploma) in Silviculture & Logging Operations (agricultural college, Neuvic) |
Sound experience of the forest
David started working as a forestry manager in 2005 but has been training in silviculture and has been familiar with the forest for many years now.
In-service training
He has an Advanced Technical Diploma (BTS) in Forestry Production and has continued his training over the last ten years. From valuation to mapping, and including legal aspects and forestry work, his expertise covers a wide scope.
Specialties

David works in the Auvergne Rhône-Alpes and Nouvelle Aquitaine regions and manages forests of all sizes.
On all the estates that he manages, David applies close-to-nature, uneven-aged silviculture methods (the Pro Silva model).
He carries out technical studies, manages forestry access projects, logging operations and hunting installations.
A member of AGEFOR Massif Central and ANATEF (Association of independent forestry technicians and managers), he sells wood lots via restricted calls for tender or at AGEFOR auctions.

David is passionate about what he does and has taught silviculture at the Aurillac apprentice training center for several years.
He is the Pro Silva France regional delegate for Auvergne and Limousin and works for the association, leading training sessions on the application of close-to-nature, uneven aged forestry techniques.