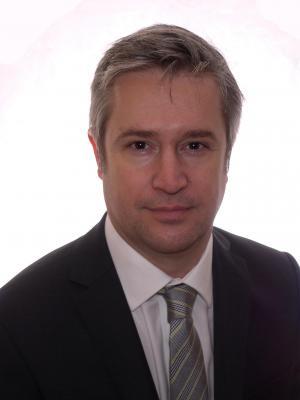 Arnaud Filhol
CO-FOUNDER & CHAIRMAN OF THE MANAGEMENT BOARD OF FRANCE VALLEY
France
Partner of Forêt Investissement
| | |
| --- | --- |
| Since 2010 | Chairman of the management board of France Valley |
| 2008–2010 | Management board member & head of shareholding - UFG Private Equity |
| 2003–2008 | Head of shareholding - Seventure Partners |
| 2000–2003 | Business manager - Thalès Corporate Venture |
| 1998–2000 | Financial auditor – Arthur Andersen |
| 1996 | Graduate from ESC Toulouse (1996) |
| 1994 | Economics degree, Paris X university, Nanterre |
Language: French/English
Runs France Valley with Guillaume Toussaint
Co-founder of France Valley with Guillaume Toussaint, a management company with 80% of its business concerned with forestry groups (the leading French investor) and the remaining 20% managing property funds (usufruct of SCPI units, the leading French investor), Arnaud Filhol previously founded a forestry investment company of which he was the Chief Executive, and which became the leading forestry group managed by France Valley.
A career in finance
Arnaud started out as a financial auditor with Arthur Andersen. He ran financial audits as part of statutory and acquisition audit assignments in the industrial and service sectors.
He then joined Thalès to take part in investment operations in tech companies. He played a similar role at Seventures Partners (Natixis). He then joined UFG Private Equity (La Française Asset Management group, with €50 billion of assets under management) and became a member of the management board.
Now at the head of France Valley, the company they co-founded, Arnaud Filhol and Guillaume Toussaint intend to make this management company a benchmark in the forestry group sector. Because an investment in the forest always stems for a wish to 'get back to nature', for a 'common sense' investment, France Valley enables profitable investments, decorrelated from the financial markets.
'France Valley works in tune with forestry tradition, building up tangible assets that are profitable, diversified and decorrelated from the financial markets, while benefiting from the related tax breaks.'
ABOUT FRANCE VALLEY

France Valley is an independent portfolio management firm, approved by the AMF (French financial markets authority) for its three lines of business:
Forestry groups, encompassing thousands of private individuals keen to diversify their holdings with a tangible asset, decorrelated from the financial markets. Private owners enjoy some substantial tax breaks.
Capital Investment for wealthy individuals and Family Offices who wish to invest in this asset class, which remains particularly profitable despite the financial crises. Each year, France Valley offers them opportunities to invest in SMEs selected after a long analysis process, then accompanied up to their disposal or stock market flotation.
Property, with funds of property funds mainly invested in temporary usufruct shares in pooled property instruments: these funds are exclusively for institutional investors as a means of diversifying their assets via high-performance investment solutions.

Forestry groups
France has a long tradition of forestry. The French forest now covers 30% of the country, which is double its surface area in 1850. It is mainly a family-owned asset (80% of the forests are privately owned), handed down from generation to generation for the revenue it generates (timber felling and hunting leases) and for the value of the asset itself (which rises or falls in line with the forest market and the natural growth of stands).
France Valley works in accordance with this tradition, helping forest owners to build up a tangible, profitable asset that is diversified and decorrelated from the financial markets and which can be handed down to future generations.
France Valley provides support for all property investments, calling on the related tax benefits, such as a reduction in wealth tax or in income tax. Additional tax benefits can also apply, especially with regard to inheritance.
A property investment that supports the wood sector (450,000 jobs and €50 billion in revenues) and that helps prevent the fragmentation of forest properties, thus contributing to the maintenance of a common asset that is crucial to our future.